«The big advantage is that it enables customers to easily research our inflight product. One-third of our customers are new, so it is great [for them] to have a glimpse at our product before [booking]»
Alex Knigge, Emirates' Senior Vice President, Corporate Communications, Marketing and Brand (Digital), for Aviation Week.
EMIRATES TRUSTED US TO BECOME A WORLD REFERENCE IN SEAT SELECTION TECHNOLOGY.
In July 2018, SeatMapVR 3D technology was released on Emirates' digital channels. Then, the selection of seats in 3D became a reality and marked the way forward for the rest of the airlines seeking to offer the best service to their customers.
A bet on the future that would soon prove to be a very useful tool to upsell seats and all kinds of ancillary revenues.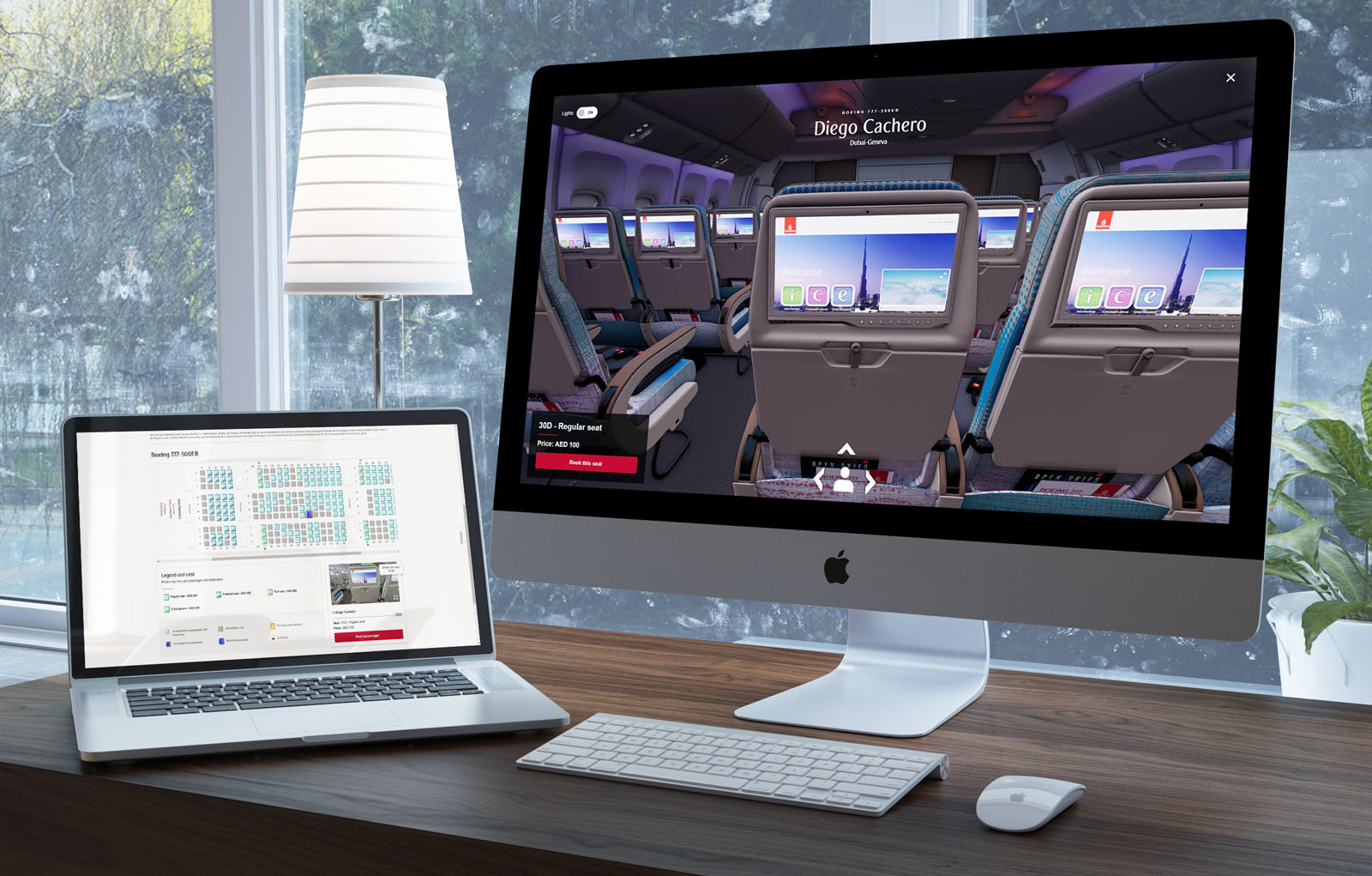 THIS IS MUCH MORE THAN A SEAT SELECTION TECHNOLOGY.
The airline bet on our technology not only for the seat selection, but as the best way to provide a virtual experience on their website to know the interior of their aircraft, characteristics, types of seats, services and all those details that distinguish Emirates from other airlines.
ALL THE POWER OF OUR TECHNOLOGY…
Full fleet, full of details
EMIRATES CHOSE TO INCLUDE ITS ENTIRE FLEET IN THE REPRESENTATION OF 3D SEATMAPVR. THAT IS, BOTH ITS AIRBUS 380 AND ITS BOEING 777.
It was clear to the airline from the beginning that it wanted to provide the best possible information to its passengers. That's why the lounge bar and the spa aboard the A380 were even represented. They also decided to include alternative lighting at night, to highlight the details of this atmosphere so characteristic and spectacular that they manage to create in their aircraft.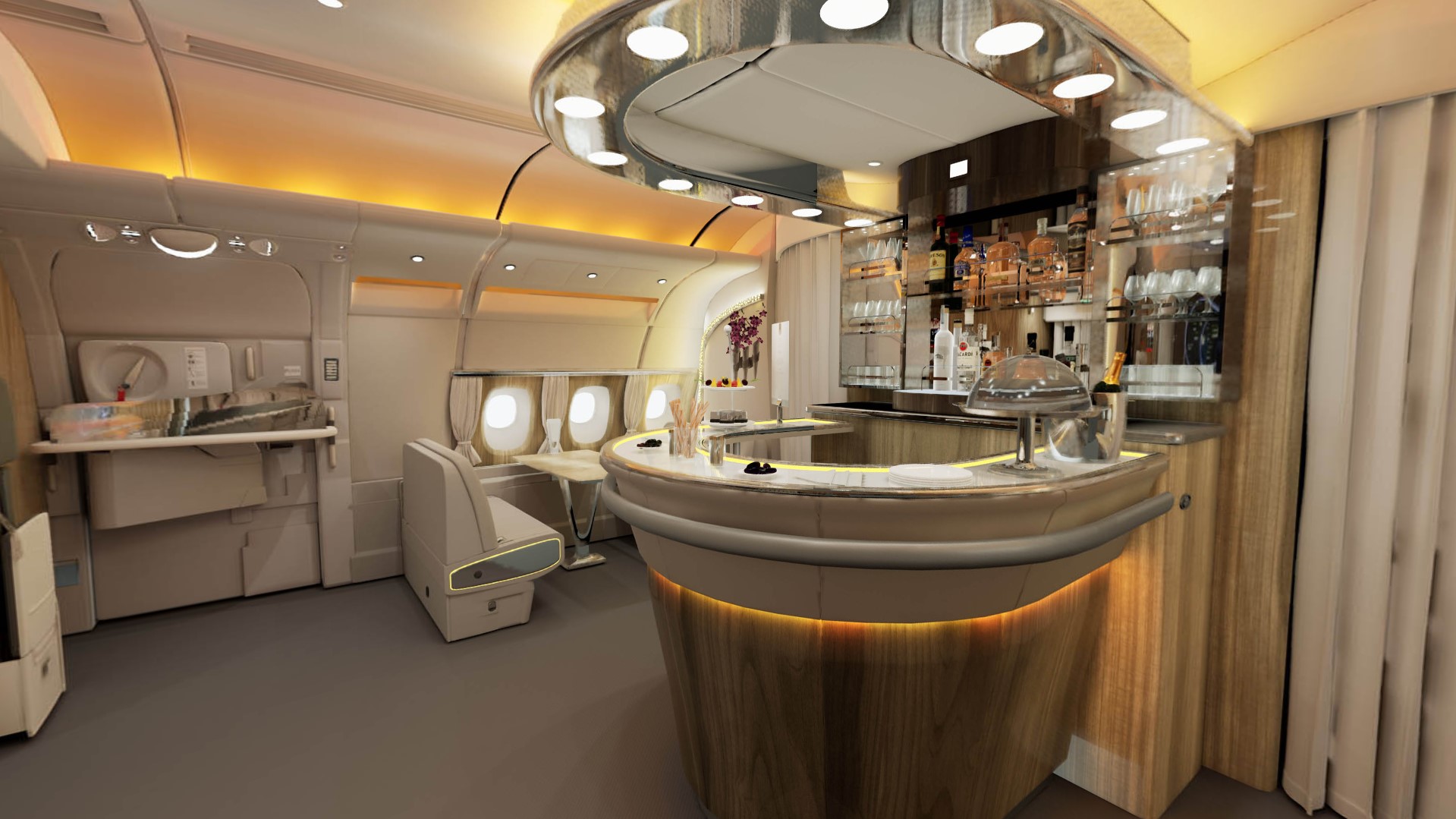 Some examples
A PICTURE IS WORTH A THOUSAND WORDS.
HERE ARE SOME EXAMPLES OF 3D SEATMAP VR VIEWS FOR EMIRATES.