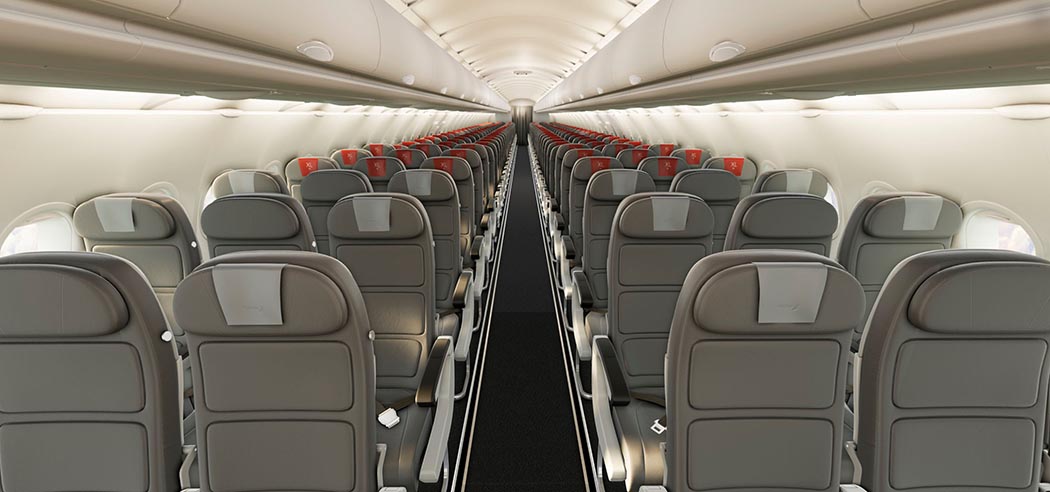 DISCOVER A MORE COMFORTABLE FLIGHT WITH BLOCKED CENTRE SEATS
Thanks to 3D SeatMapVR, passengers can appreciate the increased space, both between rows and by having the middle seat free, in Iberia's A320 Business Class. It also has space for personal items and a reclining backrest.
IAG's Hangar 51 goes 3D
THE GROUP'S ACCELERATOR SEES 3D SEATMAPVR AS A STRATEGIC TOOL
Our company applied to the Hangar 51 programme of the International Airlines Group (IAG), and was selected as one of the participating companies. Specifically, the development was carried out working with Iberia in a successful project that has made 3D SeatMapVR a reality in the airline.
SELECT YOUR SEAT
AND COMPARE WITH THE AVATAR
THE BEST WAY TO CHECK
ALL THE DIFFERENCES AT A GLANCE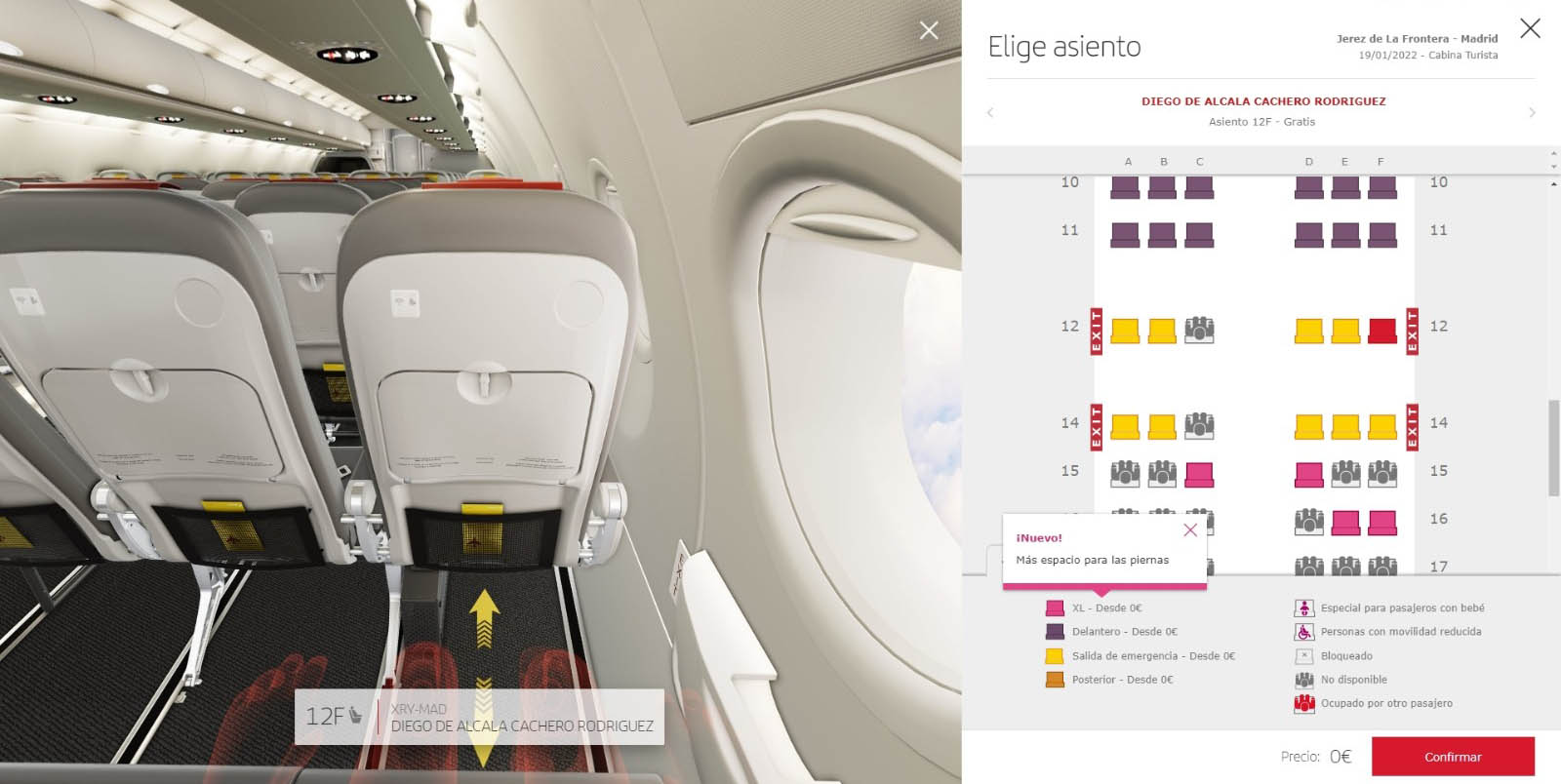 A desktop interface created to enjoy
A HUGE 3D VIEW RIGHT NEXT TO THE TRADITIONAL 2D MAP, THE BEST WAY TO COMBINE THEM.
Perfection is in the balance. That's why Iberia's desktop interface combines a traditional 2D map view with a massive 3D view from the seat of your choice, without the need to open an extra window.
The best of both worlds, at the click of a button.
Some examples
DON'T MISS THE DETAILS OF IBERIA'S INTERIORS, AND IMAGINE WHAT WE CAN DO TO SHOW YOUR AIRLINE'S INTERIORS IN THE MOST REALISTIC WAY POSSIBLE.