CRJ-550: disruptive layout
WITH AN INNOVATIVE SEATING CONFIGURATION, THIS REGIONAL JET OFFERS 3 CLASSES AND AN UNBEATABLE PITCH.
Our collaboration with United Airlines began by representing their new CRJ-550: a regional jet that they have upgraded with 10 United First, 20 Economy Plus and 20 Economy seats, with 42″, 34″-36″, and 30″ pitch respectively. In addition, they have equipped the aircraft with extra space for luggage storage, and a self-service bar area.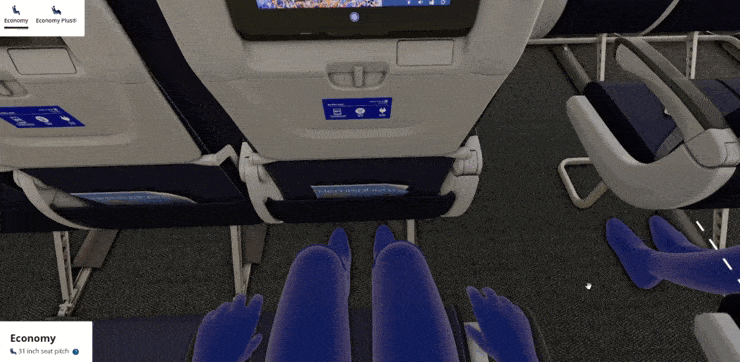 THE BEST WAY TO COMPARE 2 SEATS
With a common reference point (the Avatar), it is much easier to see the differences between seats in our side-by-side comparator. By showing side or top views, with a simple click, we can understand the pitch and advantages of one seat or the other.
WE CREATED A PREMIUM EXPERIENCE…
FOR PREMIUM QUALITY
SEATS AND FEATURES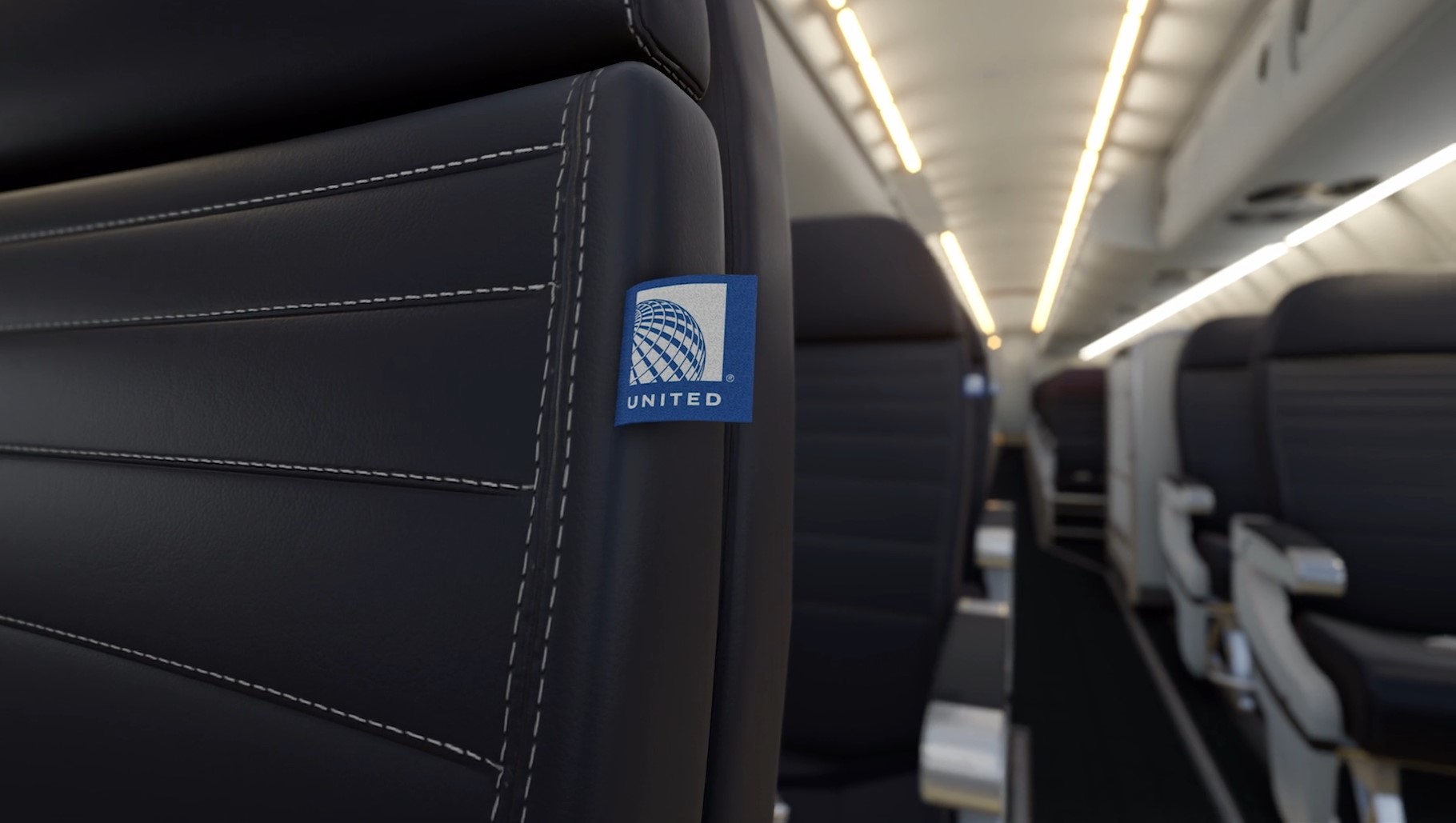 Not just a logo, but a brand identity
THE UNITED LABEL IS AN ICON IN THE AIRLINE INDUSTRY, AND WE HAD TO EXPORT ITS ESSENCE TO THE 3D MODELS.
From the colour of the material of each seat type to differentiate the different classes, to the thread of the stitching, the interior cabin lighting, the name plates at the beginning of each class and, of course, the United label… We've taken care of every detail as much as the airline does to offer the best experience for its passengers.
Some examples
DON'T LET OTHERS TELL YOU.
DISCOVER THE INTERIORS OF UNITED AIRLINES BY YOURSELF IN THESE IMAGES!