«Etihad has a reputation for innovation and we are proud to be one of the first airline's in the world to offer this technology, providing our guests with the opportunity to immerse themselves in the travel experience through virtual reality. Our guests interested in upgrading their inflight experience can explore the benefits of selecting extra-legroom Economy Space seat options in Economy, or the superior flying experiences available across our premium cabins.»
Jamal Al Awadhi, Etihad Airways Vice President Product and Guest Experience.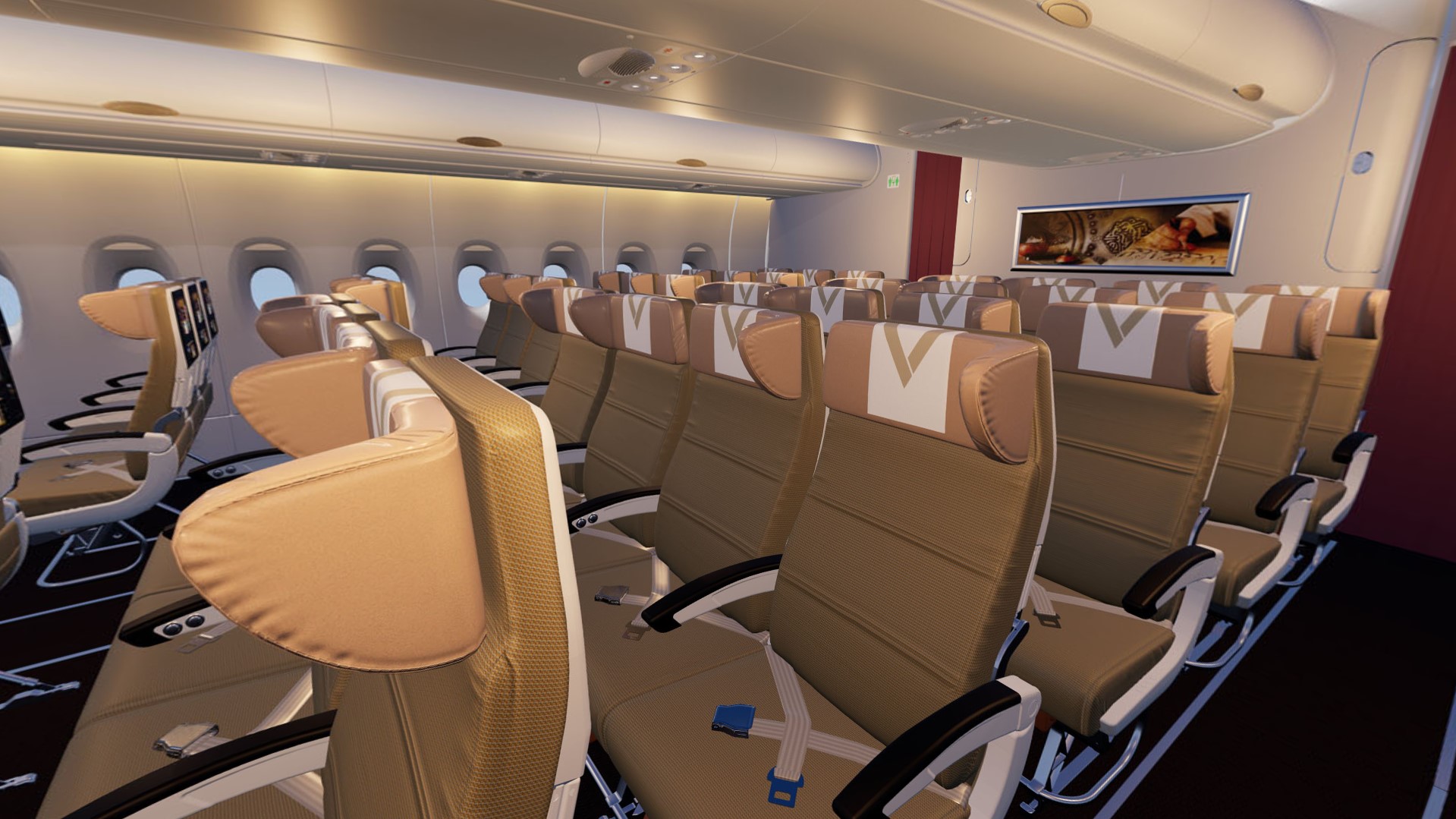 Innovation at the service of the customer
ETIHAD AIRWAYS DECIDES TO TAKE ITS SEAT SELECTION TO THE NEXT LEVEL
As a result of various contacts in mid-2018, we signed an agreement with the airline to integrate our technology into its digital channels, considering its Airbus 380 and Boeing 787 planes, two models of aircraft loaded with details, such as their unique headrests in the Economy class, and that overflow quality and good construction.
Seat Selection and Experience
AN INCREDIBLY POWERFUL MARKETING TOOL.
We integrate our 3D SeatMapVR technology both in the seat selection and in the Experience area, so that users can know the Etihad fleet in an immersive way also before buying their ticket. A total commitment to technology in order to improve the customer experience.
ENJOY THE ETIHAD EXPERIENCE.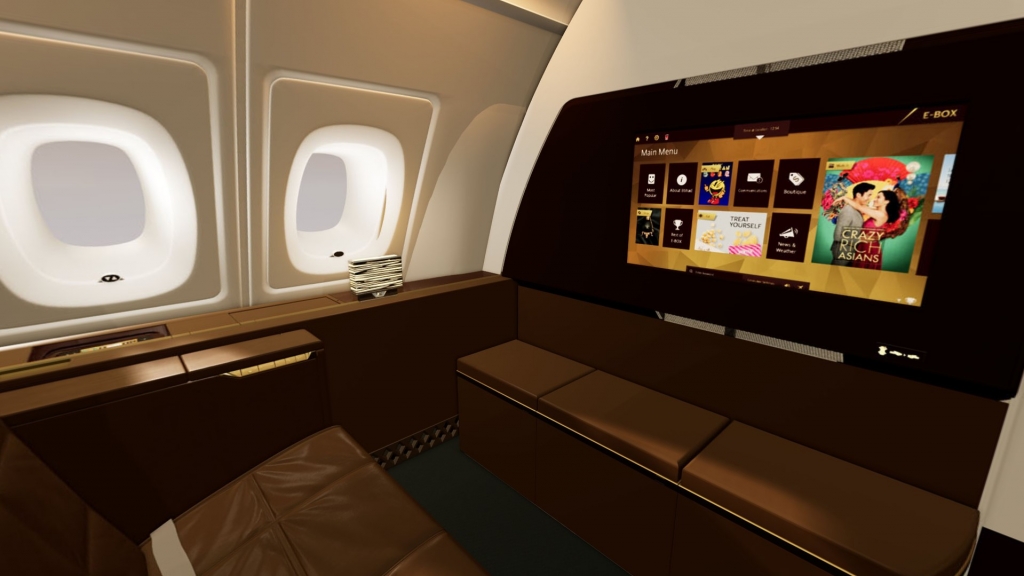 The Residence, one of a kind
WE INTEGRATE IN 3D ETIHAD'S MOST LUXURIOUS CLASS: THE RESIDENCE SPACE OF THEIR A380.
On Etihad's Airbus 380, in addition to Economy, Business and First classes, we find the exclusive The Residence. A private space with living room, bedroom and bathroom, which also includes services such as a dedicated butler. A new concept of luxury and sophistication that differentiates the airline.
Some examples
IN THESE IMAGES YOU WILL BE ABLE TO SEE HOW THE INTERIORS OF ETIHAD LOOK WITH OUR TECHNOLOGY.