WHAT CAN OUR TECHNOLOGY DO FOR YOU
?
Thanks to the ease of integration of our technology, immediate loading of immersive views and full compatibility, having 3D SeatMapVR on your Experience pages, «Meet our fleet» page, etc. is a breeze!
There is no better way to publicize your aircraft, seats, onboard services, lounges… than to make the customer feel as if they were really there. And everything from the comfort of their home, with any device (including VR glasses like Google Cardboard). In addition, thanks to our VR Scenes Configurator, the airline has autonomy to configure that experience, managing all the hotspots, adding content and defining the look&feel as well as the flow of the UX. A real Swiss Army Knife for marketing!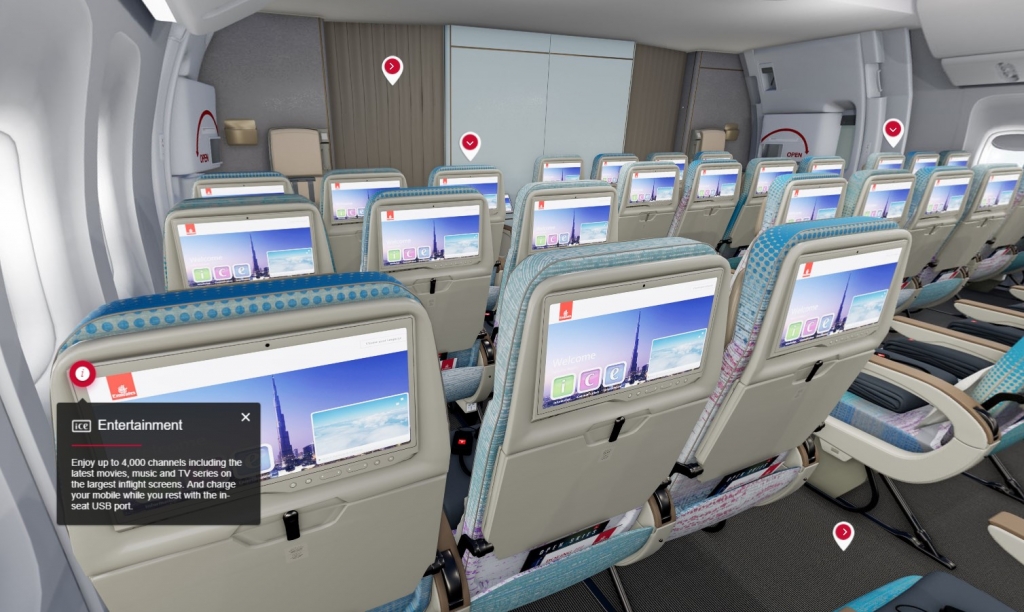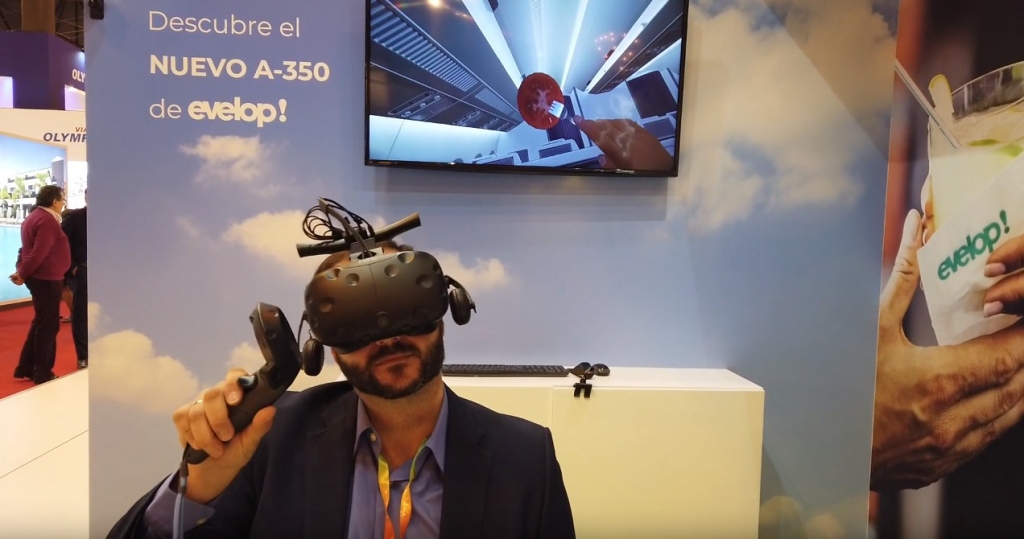 Are you going to attend a fair, and would you like to show the interiors of your aircraft as attractively as possible? With our VR Marketing product you will be able to make a sensation through the use of Virtual Reality, creating experiences that can go from a virtual walk around the cabin, to visit emblematic places operated by your airline, or know the menu on board until you can almost feel its flavor.
The possibilities are endless, and we can work both on developments for HTC Vive/Oculus Rift (heavy applications with greater immersion and interactivity) and on developments for basic glasses (greater operational simplicity with less interactivity). Do not hesitate, take your entire fleet to your booth without moving a single plane!
MAKE AN IMPACT
ON YOUR CUSTOMERS
Whether you want to show your fleet, lounges, amenities… to your customers on your website, or if you are looking to offer an immersive, innovative and realistic experience at fairs and shows, we have the perfect solution for your needs.
Our technology can adapt just what you are looking for in record time, with guarantees that your audience will not forget what they have experienced.
DISCOVER WHAT VIRTUAL REALITY CAN OFFER
TO YOUR MARKETING STRATEGY.
LET'S TALK
We want to help you get the best possible airline image in the minds of your customers. Whether you want to have VR experiences for shows or you want to offer virtual reality on your digital channels, we know how to do it so that it becomes a source of loyalty!